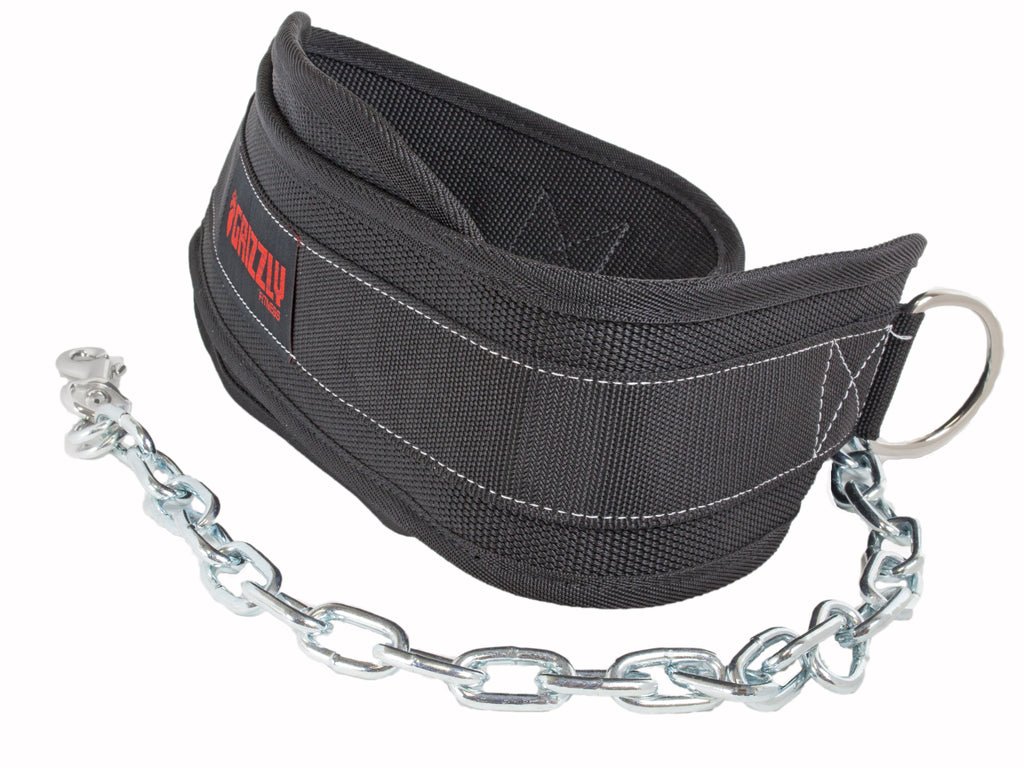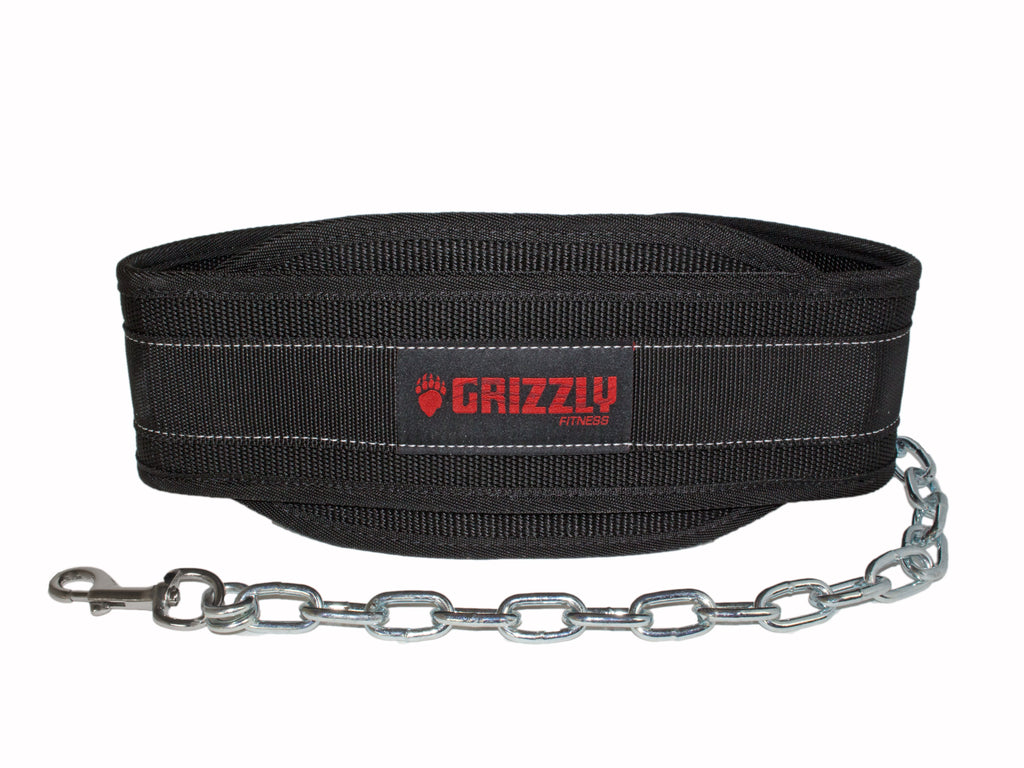 GRIZZLY Fitness Woven Nylon Pro Dip and Pull Up Belt with 36" Chain *no return/vente finale
Grizzly Fitness Woven Nylon Pro Dip, Pull Up and Chin Up Belt for Weight Lilting, Weight Training and Body Building by Men and Women | Used by Pros | Thick Nylon woven Fabric Construction with Reinforced Double Stitching for Extra Durability | Solid Steel 36" Chain with adjustable D-Ring and Snap Closure | Wide Soft Nylon for unmatched comfort during heavy lifts | One Size Fits All 
IN BUSINESS SINCE 1985 : For over 30 years Grizzly Fitness has provided the worldwide bodybuilding community with products of the highest quality and durability. We stand behind what we sell, and we'll be here to support you.
LAST BELT YOU'LL BUY : Our belts are built for the pros out of high quality leather and steel to be durable and not wear out like belts made from cheaper materials. 
DOESN'T DIG IN : Our weight belts are designed as thick wide belt made of  flexible soft genuine leather so they won't dig into hips or back even with maximum weight.
USED BY THE PROS TO INCREASE MAX : Our weight belts are used by professional body builders around the world to help provide stability and increase the amount of weights they can lift without injury